【寂天講堂 – 指示代名詞this, that, these, those】
this、that、these、those 是指示代名詞。當某物或某人在說話者的附近時,用this 或these 表示;某物或某人距離說話者較遠時,用that 或those 表示。this、that 用於單數名詞前面,these、those 用於複數名詞前面。
These cheese sandwiches are for our lunch. (這些起司三明治是我們的午餐。)
→靠近說話者的那些三明治。
Is that a police officer in that car? (那輛車子裡的人是警察嗎?)
→遠離說話者的那個警察。
Those are Paul's baseballs. (那些是保羅的棒球。)
→遠離說話者的那些棒球。
● that 可以指「已經發生的某件事」或「某人剛才說話的內容」。
That was really a wonderful trip.
(那真是一次絕妙的旅程。)
A: I'm sorry to be so late.
B: That's all right.
(A: 對不起,我遲到了。B: 沒關係。)
● 電話用語中常見「this is …」(我是…) 和「is that…?」(你是…?_嗎?)。this 表示「這一方」,that 指「對方」。
Hello, this is Dan.
(喂,我是丹。)
Hello, is that Mary Black? My name is Jane Brown.
(喂,你是瑪莉‧ 布萊克嗎?我是珍‧ 布朗。)
────── 節錄寂天講堂 「指示代名詞this, that, these, those」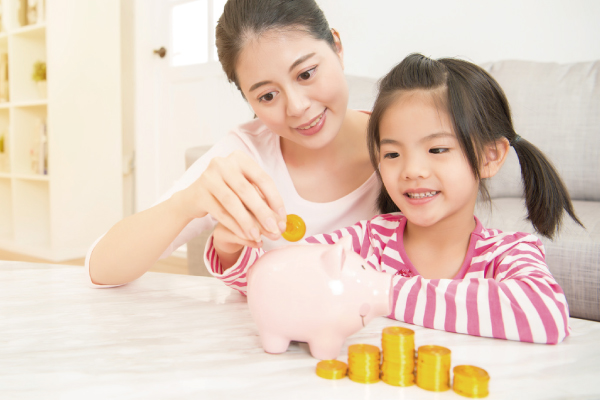 In Wulai, you can find a myriad of entertainment such as enjoying the cherry blossoms, participating in water activities, or soaking in the hot springs.
Wulai Cherry Blossom Festival (February and March)
The Wulai Cherry Blossom Festival is an important event. Besides filling your senses with the sights and smells of the cherry blossoms (mostly Formosa Cherry, Fuji cherry, and Kwanzan Cherry), experiencing the hot springs, and sampling the Atayal delicacies, there are a range of Atayal tribe aboriginal and cultural activities to enjoy.
Summer Water Activities & Forest Bathing
Wulai offers many opportunities for water activities during summer. Tonghou River and Nanshi River are both delightful retreats. Steamed fish and freshwater shrimp from the streams are campers' and fishermen's favorite meals. You can also enjoy a refreshing forest bathing while strolling in the mountains. The plentiful rainfall of Wulai and the dramatic terrain has created many beautiful waterfalls. There are even seats available on observation decks to help tourists get comfortable as they gaze at the dazzling water displays.
Hot Springs in Winter
If you come to Wulai, you have to give the hot springs a try. They are of the sodium hydrogen carbonate springs variety. The hot springs here are clear and odorless, and are believed to treat gastrointestinal diseases and skin diseases. Because the hot springs are below the hotels, pumps and pipes for transporting the spring water up to the hotels can be seen in the creek. There are many hot spring hotels in Wulai, and most of them are located on Wenquan St.
There is a naturally formed geothermal hot spring which lies between the Tourism Bridge and the Scenic Bridge. There is no trace of human construction here. Travelers can enjoy this natural outdoor hot spring for free. However, don't forget to bring your own towel and swimsuit.
---
在烏來可以嘗試各種休閒娛樂,如賞櫻、戲水、泡溫泉等。
烏來櫻花祭(每年二月至三月)
烏來櫻花祭是烏來的一大盛事,除了可以賞櫻(以緋寒櫻、富士櫻、八重櫻為主)之外,還能享受溫泉和品嚐泰雅美食,以及一系列充滿原住民的人文風情的泰雅文化活動。
夏季戲水 & 森林浴
夏季的烏來非常適合玩水,桶後溪及南勢溪都是很好的消暑場所。蒸溪魚和溪蝦是露營及垂釣者的最愛;往山裡走去,更可以來個健康的森林浴。烏來雨量充沛、地勢又高,形成許多瀑布。在觀瀑平台還有提供賞景的座椅,讓旅客能舒適的坐望迷人的水景。
冬天泡湯
到烏來一定要來泡泡當地的溫泉。烏來溫泉的泉質屬於弱鹼性碳酸泉,水質清澈無味,對胃腸病和皮膚病頗有功效。由於烏來溫泉的泉水位置比旅館低,因此得利用馬達和水管輸送,所以在溪面上會看到一條條的輸送水管。此外,烏來的溫泉飯店不少,多數集中在溫泉街上。
觀光大橋與覽勝橋之間有一處自然形成的烏來熱力溫泉,沒有人工開發的痕跡。遊客在這裡可以享受最天然的露天溫泉,而且不須負擔任何費用,但記得要自備毛巾和泳衣。
──────選自

《用英語遊Taipei:15經典台北旅遊景點(25K+1MP3)》

賣火柴的小女孩 The Little Match Girl:國王的新衣/紅舞鞋【Grade 1經典文學讀本】(25K+1MP3二版)

‧溝通名師告訴你 如何愈溝通愈有人氣!
想要受人歡迎,必定是被人「喜歡」的;但是被人「喜歡」的人,一定是與喜歡者有「相像」之處!溝通名師林裕峰用「like理論」與「BMW法則」,告訴你用溝通打造個人魅力的祕密。

‧日本超能量景點 福井「嶺南地方」
如果說有一個地方適合靜靜地生活, 藉由旅行時刻,一點一滴找回原本生活該有的模樣, 那就是這裡了!對許多人而言, 福井的嶺南地方是個擁有靜謐感, 能讓心靈沉靜下來的好居所。
寂天文化事業股份有限公司 版權所有 地址:106 台北市新生南路三段88號7樓之3
客服專線: (02) 2365-9739#17 ( 週一至週五 9:00 am ~ 6:00 pm 不含例假日 )
傳真專線: (02) 2365-9835 客服信箱:onlineservice@icosmos.com.tw